Is Your Drinking Water Hurting You?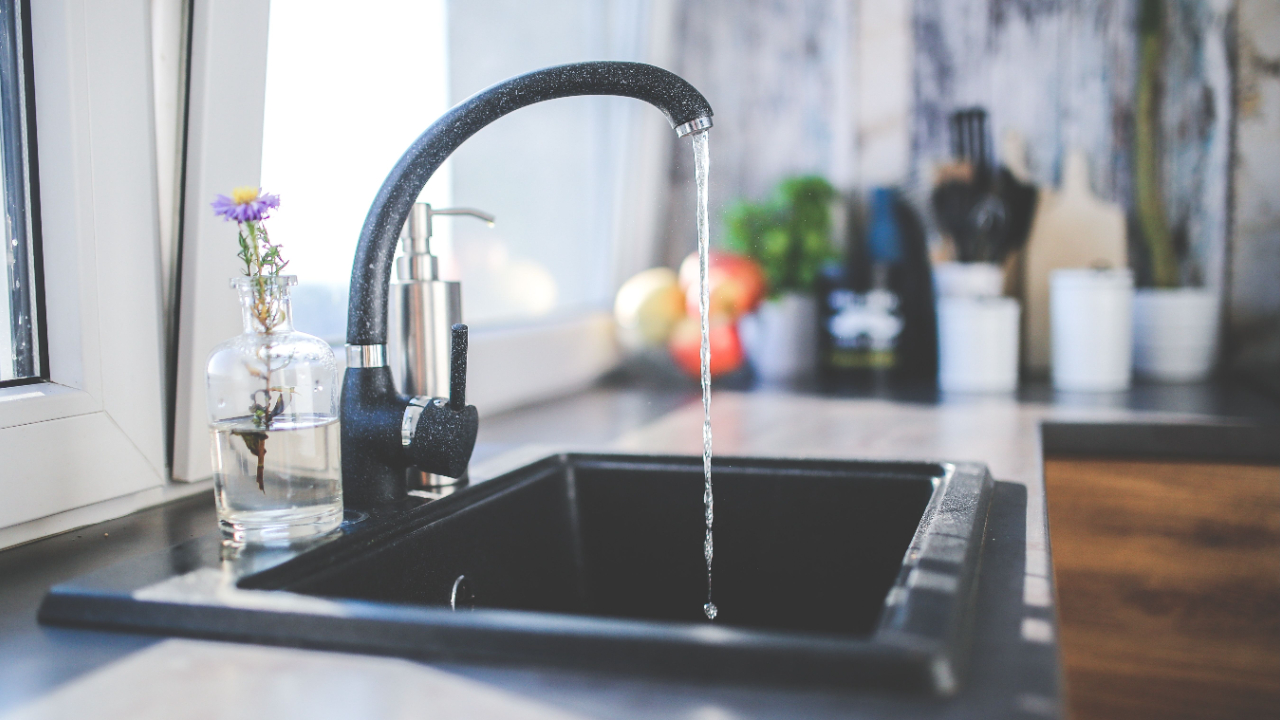 After reading a recent study that showed nearly 50% of US Households are contaminated with "forever chemicals" (PFAs), we realized that using a water filtration system is no longer a nicety, it's a necessity.
PFAS, often referred to as "forever chemicals," are a group of thousands of substances of growing concern due to their widespread presence in the environment, persistence, toxicity, and potential health risks. These chemicals have been used in various industries and can enter drinking water sources through multiple pathways.
According to the NIH, "Epidemiological studies have revealed associations between exposure to specific PFAS and a variety of health effects, including altered immune and thyroid function, liver disease, lipid and insulin dysregulation, kidney disease, adverse reproductive and developmental outcomes, and cancer."
Learning this sent us on a search to find the best water purification system to eliminate our exposure to PFAs and other harmful chemicals and found our new household essential, the AquaTru Water Filter Systems.
With patented 4-Stage Reverse Osmosis technology, AquaTru offers a range of benefits that make it the ideal choice for families, couples, and individuals alike.
Why we chose AquaTru.
Cutting-Edge Reverse Osmosis Technology

AquaTru's 4-Stage Reverse Osmosis purification is at the heart of its incredible performance. This cutting-edge technology transforms ordinary tap water into pure, delicious, and clean water that you can trust. By utilizing this patented process, AquaTru ensures that you and your loved ones enjoy water of the highest quality.

Removes 83 Contaminants
One of the standout features of AquaTru is its ability to effectively remove 83 contaminants, including "forever chemicals" (PFAS), fluoride, chlorine, chloramines, lead, chromium 6, arsenic, nitrates, pesticides, and herbicides. This means you can say goodbye to impurities and enjoy water that's free from harmful substances.
Versatile Options to Suit Your Needs

AquaTru offers three different models to cater to various needs:

AquaTru Carafe: Ideal for singles or couples, this countertop water purifier requires no installation and has a 2.5-quart glass carafe.
AquaTru Classic: Perfect for families, it also sits on the countertop, requires no installation, and includes a removable purified water tank with a 1-gallon capacity. It even offers an alkaline option.
AquaTru Under Sink: Designed for high-volume usage, this model requires installation, boasts unlimited capacity, and features a dedicated stainless-steel faucet with a fast flow rate.

Independently Tested to NSF Standards
AquaTru doesn't just make claims; it backs them up with independent testing to NSF (National Sanitation Foundation) standards. Third-party laboratories have rigorously tested AquaTru products, proving their efficacy in reducing contaminants throughout the filter's lifespan. This commitment to quality ensures you're getting the best water filtration system available.
Eco-Friendly and Sustainable
AquaTru customers have collectively saved over 2 billion single-use plastic bottles from ending up in landfills and waterways. By choosing AquaTru, you're not only investing in your health but also helping to protect our planet. In just six months, the AquaTru Classic countertop purifier alone saves an astounding 4,500 single-use plastic water bottles.
Unmatched Taste and Quality
AquaTru doesn't just filter your water; it enhances its taste and quality. I've never had better tasting water. The only down side, is that I can no longer drink "filtered" water at restaurants.
If you're concerned about your and your loved ones' health and safety, this system is 100% worth the investment as it offers a range of benefits that are hard to match. With its advanced technology, effective contaminant removal, eco-friendly approach, and commitment to making clean water accessible to all, AquaTru is the smartest choice for those seeking safe and delicious tap water.
Get Awareness Elevation's Emails!
Elevate to high performance with expert insights and wisdom straight to your inbox so you can be your best and make more in less time.
We hate SPAM. We will never sell your information, for any reason.